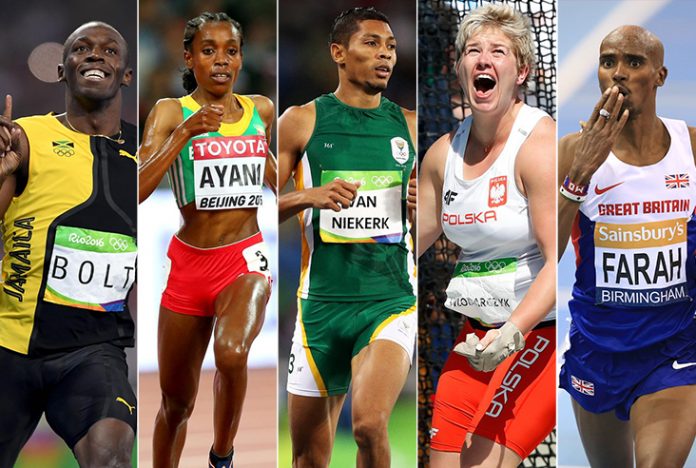 A few days ago, we released our rankings of the World's Top 10 Athletes in 2016, featuring Nos. 10 to 6. Here is the concluding part of the series where we capture the awesome performances of our Top 5 Athletes in 2016.
While these athletes aren't exactly strangers to recording incredible feats, we cannot end the year without lauding their achievements. So ladies and gentlemen, we present to you Nos. 5 to 1 of the World's Top Athletes in 2016.
5. MO FARAH
Occupying the 5th spot on our rankings is one of the most successful athletes in the long distance event, talking about Great Britain's Mo Farah. Coincidentally, the Somali-born athlete occupied this exact position on our ratings last year after successfully defending his 5000m/10000m titles at the 2015 World Championships in Beijing, having won double GOLD at Moscow 2013.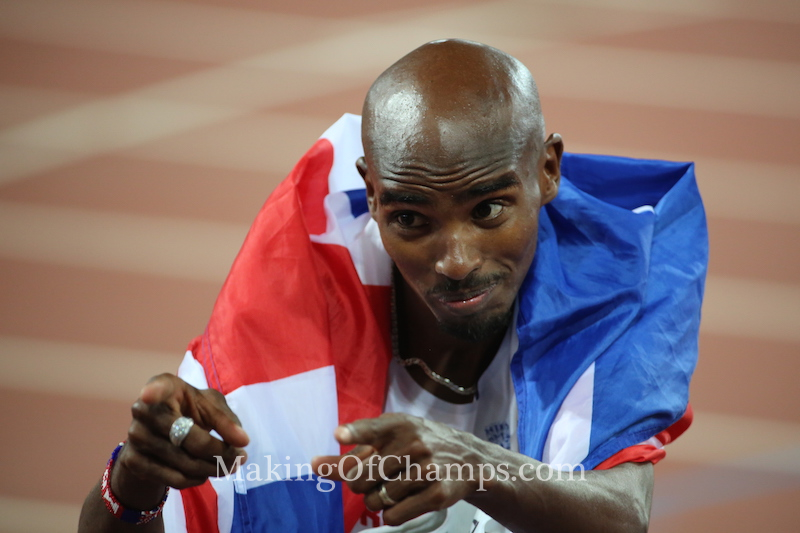 Buoyed on by the massive support of the home crowd, Farah won the double at the London 2012 Olympics, and it was up to him to prove that he could replicate same in Rio. Known to always put up a good show anytime he's on the track, Farah did not disappoint in Brazil as he posted another breathtaking performance at the Games. He first competed in the 10000m where there was a bit of a drama.
After running several laps, Farah collided with some of his competitors who had slowed down in front of him, and ended up on the ground. For many athletes, that would have signaled the end of the race, but not Farah. Instead, he bounced back on his feet and raced to victory in 27:05.17, becoming the sixth man after Paavo Nurmi, Emil Zátopek, Lasse Virén, Haile Gebrselassie and Kenenisa Bekele to win two Olympic 10000m titles.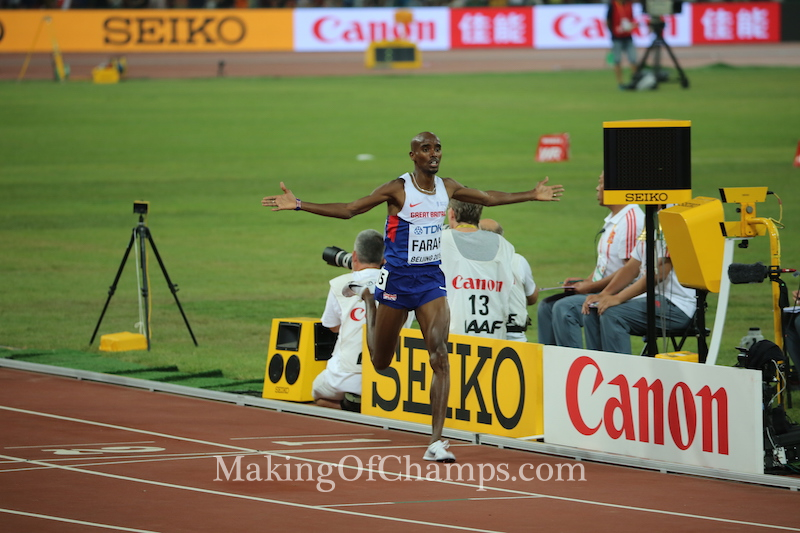 Recounting that defining moment afterwards, Farah said: "When I fell I was just thinking 'try and get back as fast as you can'. I was thinking 'don't panic, don't panic, don't panic'. If it happened with five laps to go I think the race would have been over".  A week later, Farah convincingly won the 5000m to become the second most successful track athlete of the Rio Olympics.
This made him only the second man after Virén to have defended both long-distance titles at consecutive Olympics. He also became the most successful British track athlete in modern Olympic Games history and the most decorated athlete in British Athletics history, with nine global titles. He is ranked No.1 on the world list in 5000m in 2016 and was a finalist for the IAAF Male Athlete of the Year award, which was won by Usain Bolt.