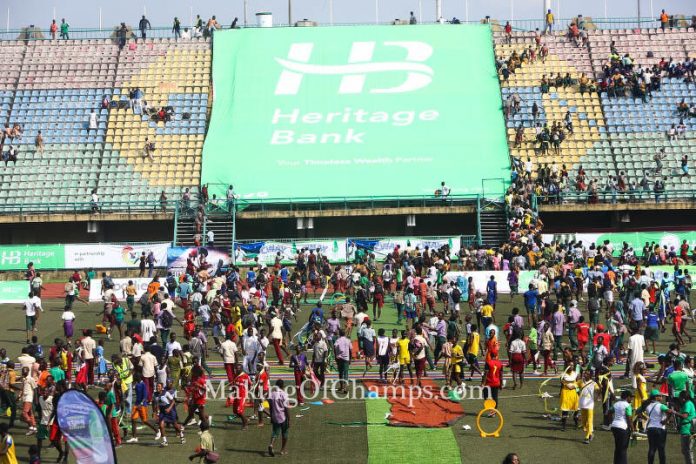 After three days of thrilling and intense action at the Teslim Balogun Stadium in Lagos, the pilot edition of Heritage Bank Skoolimpics came to a climax, with Anita Taviore emerging the overall best Lagos State Secondary School Track and Field athlete on Friday, November 4th.
Taviore towered above her peers right from the first day, staying unbeaten and running the fastest times in all her events throughout the days of competition.
The senior student of Ipakodo Senior High School added two more GOLD medals to her 200m GOLD from Day 2, winning the 100m, before anchoring Homat Group of Schools to the 4x100m GOLD medal.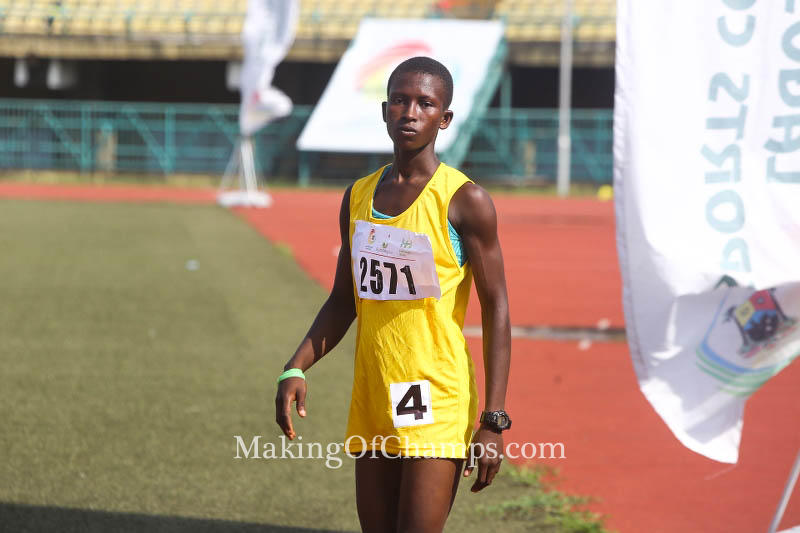 In the 100m, Taviore clocked a time of 13.07s to finish ahead of Peace Amoneke with 13.50s and Victoria Oyebode, who ran 13.89s. Few hours later, the teenager was back again for another medal, this time running the last leg to help her teammates to the 4x100m win, after stopping the clock in 54.05s.
Surulere Girls Grammar School settled for the Silver medal in 54.43s, while Dorcas Memorial College Ajegunle, won the Bronze medal in 56.33s.
Speaking after her successful outing at the competition, Taviore said: "I feel good about winning 3 GOLD medals because I was determined, and this is my first medal in the 100m, so I'm happy about it. For the 4x100m, it was all about teamwork as we practiced so hard for it".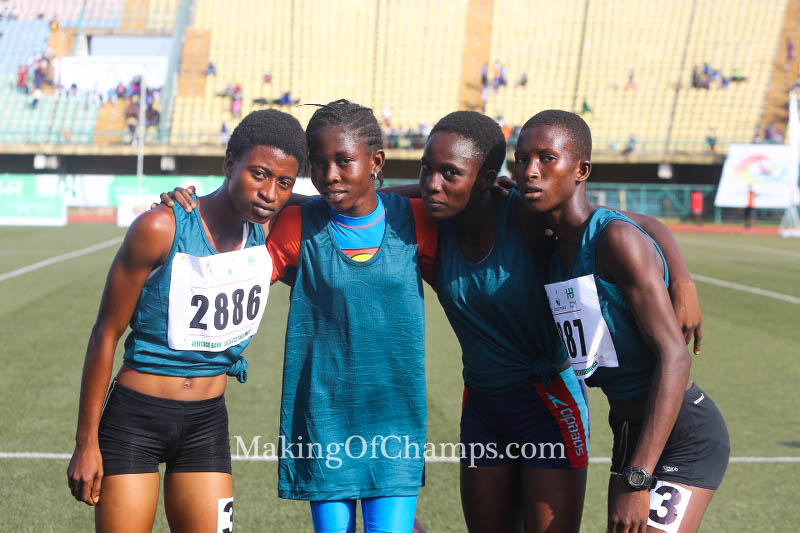 Meanwhile in the Boys' 100m, it was a photo finish between the contestants as everyone had to wait for several minutes before the winner was decided.
Eventually, Oriyomi Akala was announced winner, clocking 11.89s, with Moshood Abdulabeeb placing 2nd in 11.94s, and Chigozie Nweke adding another Bronze medal to his 200, in 11.96s.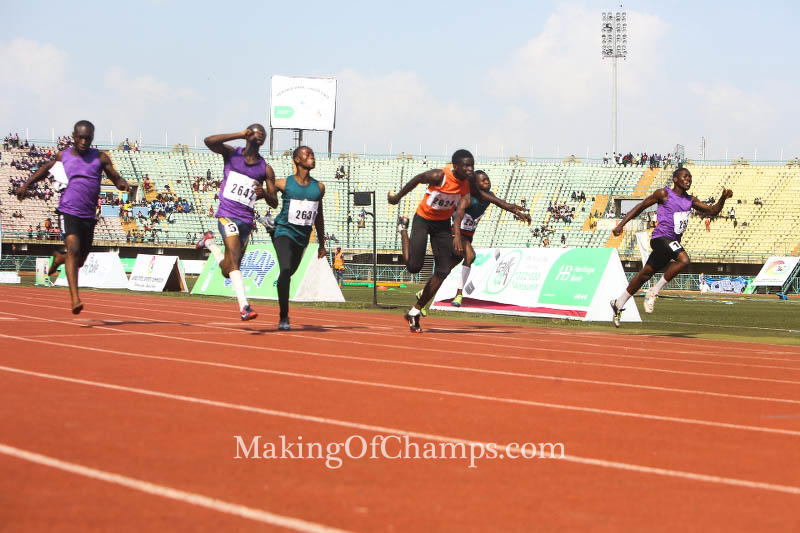 The newly crowned champion later anchored his school, Euba Senior Secondary School to the 4x100m GOLD in 46.14s, with Homat Group of Schools coming in a close 2nd in 46.20s, and Kings College 3rd in 46.66s.
An elated Akala had this to say after his victories: "Firstly, I thank God I was able to overcome my disappointment of not placing in the 200m because I've been down with Malaria. This is my first GOLD medal and I thank God for it. I want to be a professional athlete in future, and I thank Heritage Bank for organizing this meet".
Other champions crowned on the day were: Deborah Ojetoye who won the Girls' 400m in 62.76s ahead of Ifeoluwa Nola in 64.40s, while Tope Olaniyan of Estate Grammar School won the Boys' category in 52.24s ahead of Adedoyin Fatola in 52.44s.
Peter Ukeme was also one of the star performers on the day, clocking an impressive time of 2:03.79s to win the Boys' 800m, with Rahmon Kareem placing 2nd in 2:05.51s. Hawa Aruna clocked 2:27.70s to win the Girls' category ahead of Lola Ifeoluwa in 2:28.99s.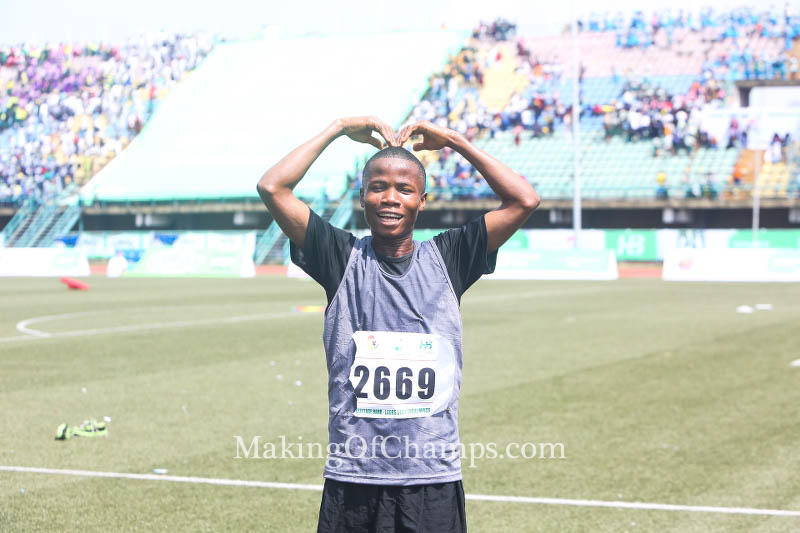 In the Field events, Ojetoye claimed her second GOLD medal of the championship after jumping a distance of 4.78m, as Chinaza Okeke came in a close 2nd with 4.70m. Ayomide Ige was the boy to beat in the Boys' category, going a distance of 5.94m ahead of Emmanuel Egwene who had 5.89m.
Egwene had an interesting story to tell after his 2nd place finish: "I don't have a coach, I train myself. Every Friday after school, I go to the back of our school building where I look for a plank, pack sawdust and sand together to jump in. I love to jump, I want to be a future Long Jump Champion" he said.
The competition may have come and gone, but the memories and excitement the championship brought to not just the spectators, but the participating students, will linger in their memories for a long time.