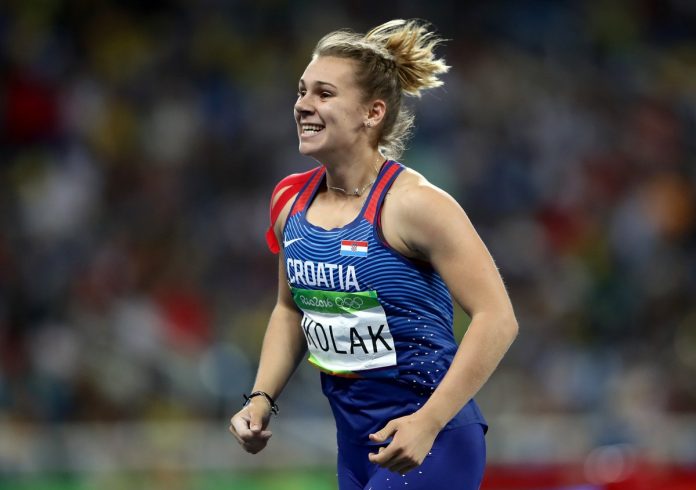 Croatia's Sara Kolak was the surprise winner of the women's Javelin after stunning the field to win GOLD at the Rio 2016 Olympics.
For Kolak, it was a performance that will live long in her memory landing the spear at a new National Record of 66.18m, defeating the big favourites coming into the competition.
South Africa's Sunette Viljoen won Silver with a throw of 64.92m which she threw in her very first attempt and was in contention for GOLD till Kolak took the lead in her fourth attempt.
Although Viljoen settled for Silver, she became the first African ever to win a medal of any colour in the women's Javelin.
Meanwhile, defending champion and World Record holder, Barbora Špotakova won Bronze with a throw of 64.80m.
Kolak who is 21, follows in the footsteps of her more established countrywoman Sandra Perkovic who won the women's Discus, and they have both landed two GOLD medals for Croatia, all won from field events.