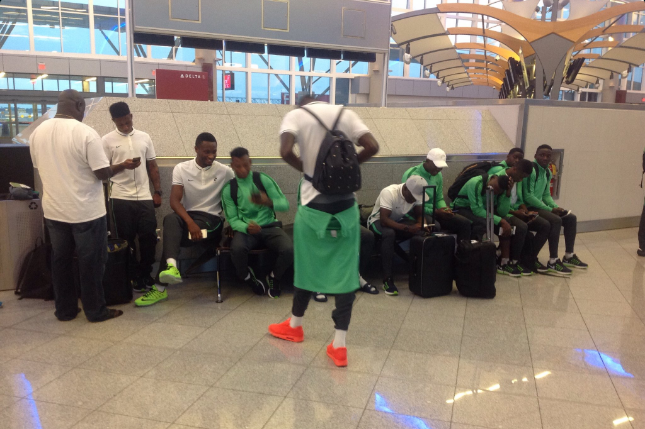 After so many delays and cancellations of travel itinerary, Nigeria's Dream Team IV are finally en route Brazil for the Rio 2016 Olympics, just hours before their first game against Japan .
Here we go pic.twitter.com/6fDcB3FqZM

— Timi Ebikagboro (@ebikagboro) August 4, 2016
Media officer of the team, Timi Ebikagboro in a series of posts on Twitter, confirmed that they have gone through the necessary Airport routines and making their way to Manaus, venue of their first two games.
There has been an outcry on why the team has to go through this ordeal to get to Brazil, with the team missing the first chartered flight on Tuesday because of non-prompt payment of the fares.
When it looked like the dust had settled and the team ready to leave on Wednesday, it was discovered early on Thursday morning that the team didn't leave eventually, having complained that the size of the aircraft was too small, which made the Federal Government to arrange for a more spacious Delta Airlines to convey the team.
Here it is, confirmed pic.twitter.com/bdIILH7cgl

— Timi Ebikagboro (@ebikagboro) August 4, 2016
The team is expected to arrive in Brazil by 7pm (Nigerian time) (2pm local time in Brazil), only seven hours before kick off which is by 9pm (local time in Brazil, and 2am Friday in Nigeria)
Photo Credit: @ebikagboro