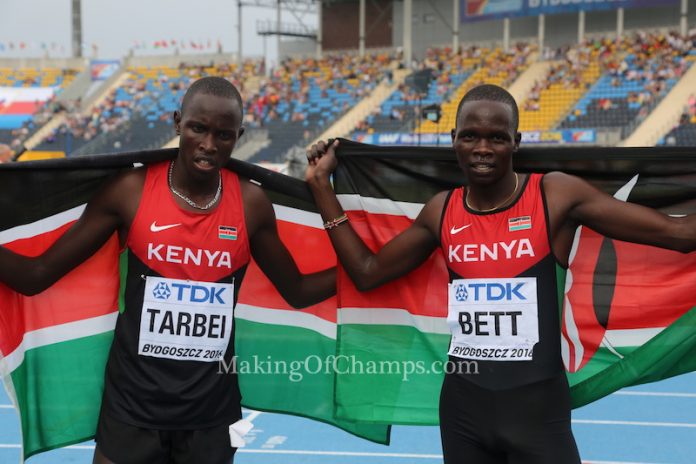 Kenya won more GOLD medals on the final day of World Junior under 20 Championships to move up the medal table and finish the competition in second place behind USA who won after amassing a total of 21 medals.
Two more GOLDs from Amos Kirui and Kipyegon Bett ensured that the East Africans finished the Championships in 2nd place with a total of 9 medals: 5 GOLDs, 2 Silver, 2 Bronze to move up ahead of Ethiopia and Cuba who finished 3rd and 4th respectively.
Bett ran a good 800m race, kicking in front in the last 400m and never looked back as he ran 1:44.95 to take the win. In fact the race was an African 1-2-3 , with Kenya's Willy Kiplimo Tarbei 2nd in 1:45.50 and Morocco's Mostafa Smaili 3rd in 1:46.02.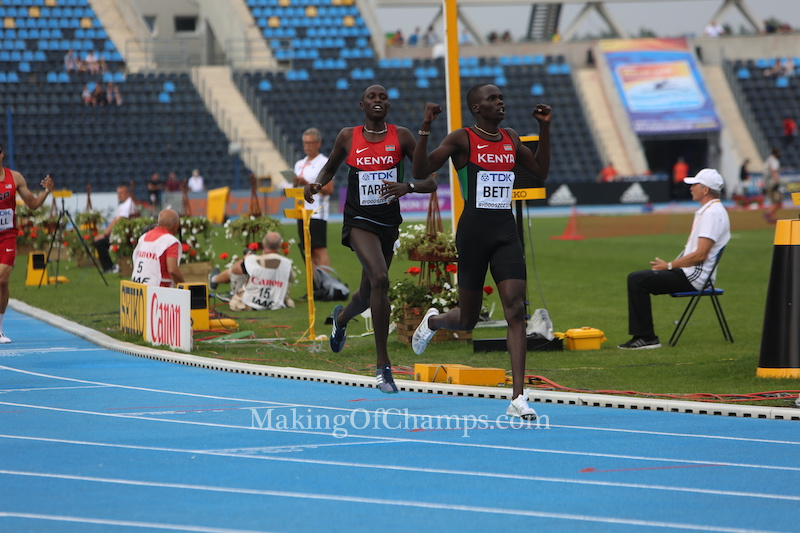 Meanwhile in the men's 3000m Steeplechase, Kirui was on his own as he stormed to a World under 20 lead of 8:20.43 to win Kenya's 2nd GOLD of Day 6.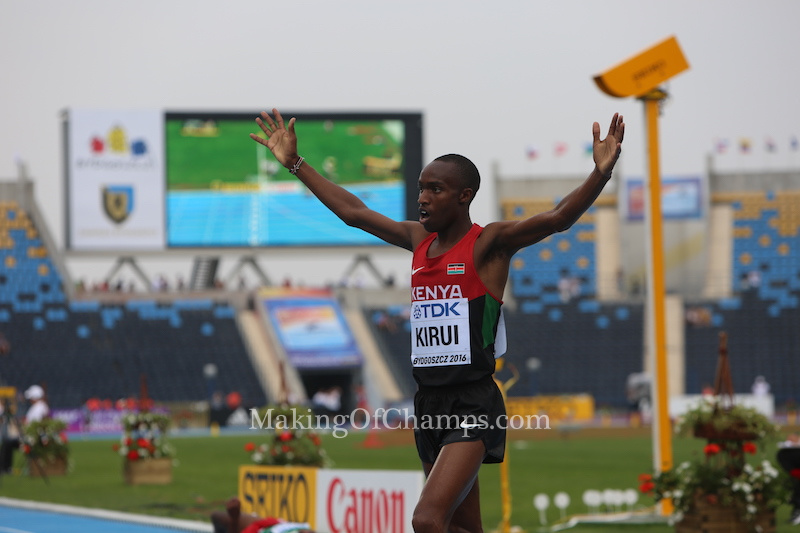 The fight for 2nd and 3rd place was very enthralling. Kenya's Vincent Kipyegon Ruto thought he had Silver in the bag only for Eritrea's Yemane Haileselassie to pedal down and nick it from him in 8:22.67. An even better success story was that of Getnet Wale who also beat Ruto on the line despite tripping twice and also finishing 3rd with a Personal Best of 8:22.83
Meanwhile in the women's 1500m, Ethiopia made a 1-2 with Adanech Anbesa winning GOLD in 4:08.07 and Fantu Worku taking the Silver in 4:08.43. USA's Christina Aragon took the Bronze in 4:08.71