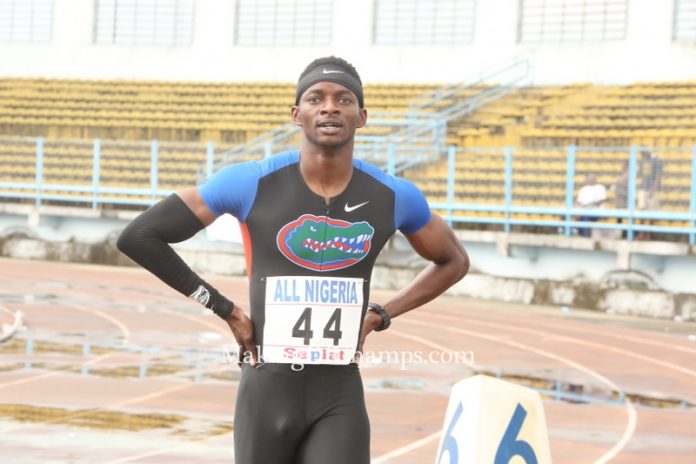 Men's 400m was one of the moments of Day 2 at the Nigerian Olympic Trials, not for the fast times but the tensed atmosphere it generated before Adekunle Fasasi won the National title clocking a time of 46.22s.
Fasasi held off the challenge of former champion Chidi Okezie who wasn't afar off to nick the title from him as the African bronze medallist settled for 2nd in 46.50s. Orukpe Erayokan finished 3rd in the race with a time of 47.02s.
After so many delays in the race following the disqualification of Paul Dedewo for a false start, the athletes seemed jittery having been asked to warm down for about three times by the umpire.
Dedewo who ran the fastest time in the semis on Thursday clocking 45.79s, didn't seem ready for the final as he panicked and attempted leaving the block before the gun had gone. He was given a grace and reinstated, then came another drama after the restart when others had gone past the first 100m, they were called back as Dedewo seemed not ready. He was eventually disqualified and the whole thing seemed to have affected others.
Probably Dedewo would have pushed others to run a sub 46s if he was in the race, as he is a strong finisher, but Fasasi will now doubt rue a missed opportunity to qualify for Rio, having a Season's Best of 45.43s and Olympic qualification mark set at 45.40s .