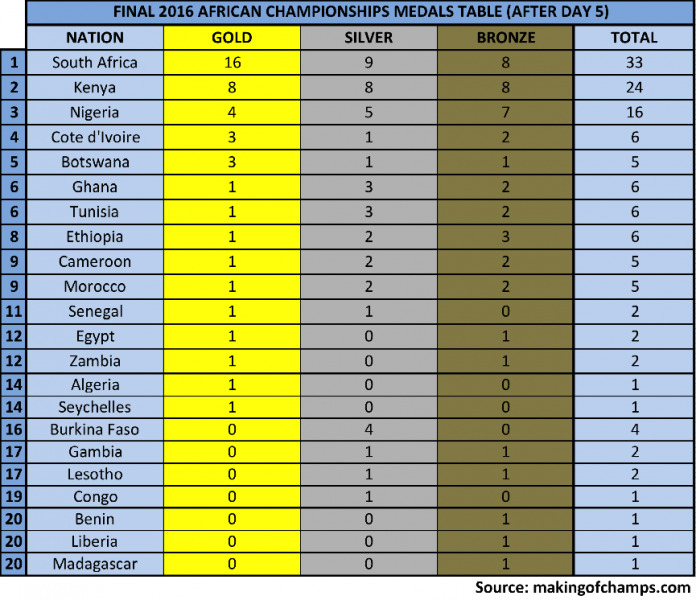 The identity for the top nation at the just concluded 2016 African Championships was never really in doubt, as hosts South Africa romped to 16 Golds and 33 medals overall at the top of the Medals Table after Day 5 on Sunday June 26th.
Kenya and Nigeria had been locked in a fierce battle for 2nd place going into the Final Day, but the two nations were to have wildly contrasting fortunes on a day where 15 events were decided. Kenya doubled their Gold tally to 8, with wins in the men's and women's 20km walk in the morning, followed by victories in the men's 5,000m and women's 3,000m steeplechase later in the day.
Nigeria on the other hand, had a final day to forget as the nation was unable to add to their Gold medal haul of 4. Nigeria finished the competition in a distant 3rd place and will have some soul searching to do ahead of the next edition in 2018 when they are the host, if they are to finish on top again for the first time since Porto Novo 2012!