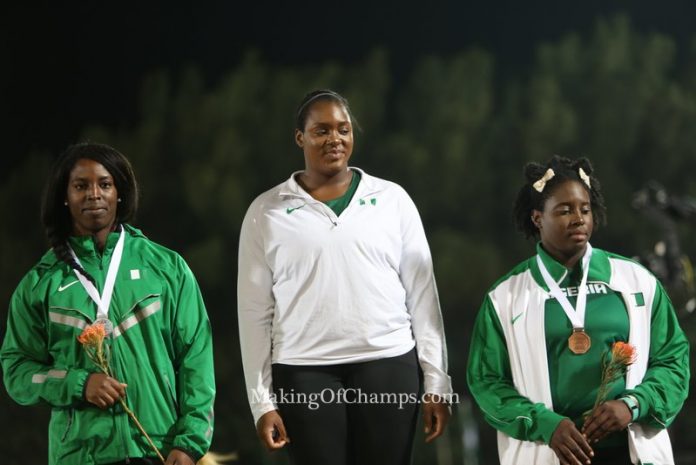 It was a Friday to remember for Team Nigeria at the ongoing African Championships in Durban, South Africa, with the country winning two GOLD medals on Day 3 of the competition.
With South Africa dominating the championships, and Ivory Coast cementing the 100m categories, many were left wondering when Nigeria would show up and wield its muscles as a powerhouse in African Athletics.
When it did come, it was a clean sweep as Nigeria made it a 1-2-3 to win the women's Discus. Nwanneka Okwelogu threw the farthest of 56.75m to win GOLD with Chinwe Okoro taking Silver in 55.67m and Chioma Onyekwere completing Nigeria's place on the podium with her 3rd place finish throwing a distance of 53.91m.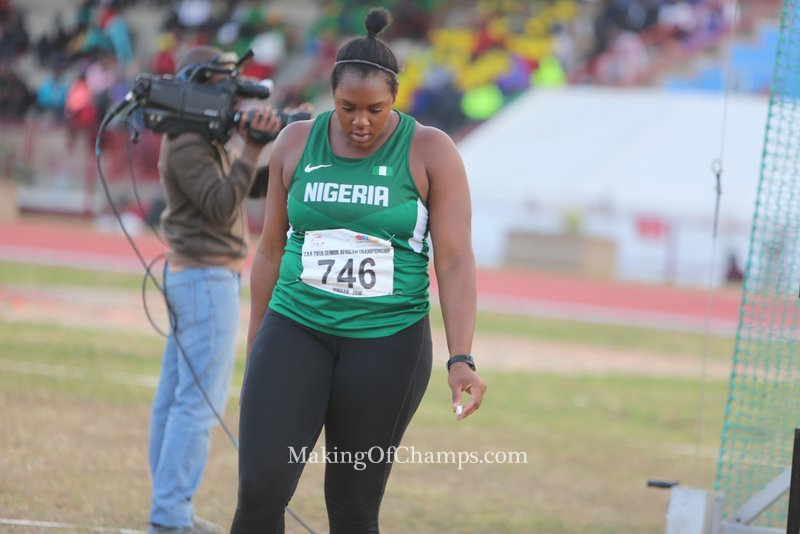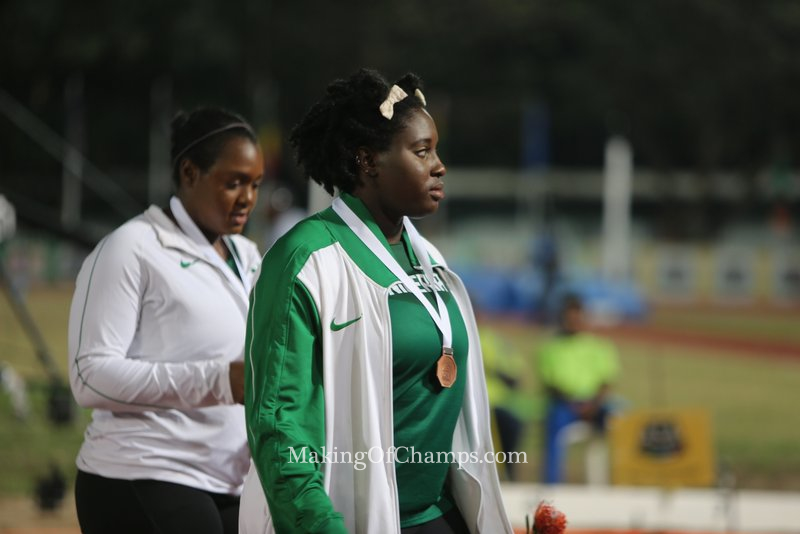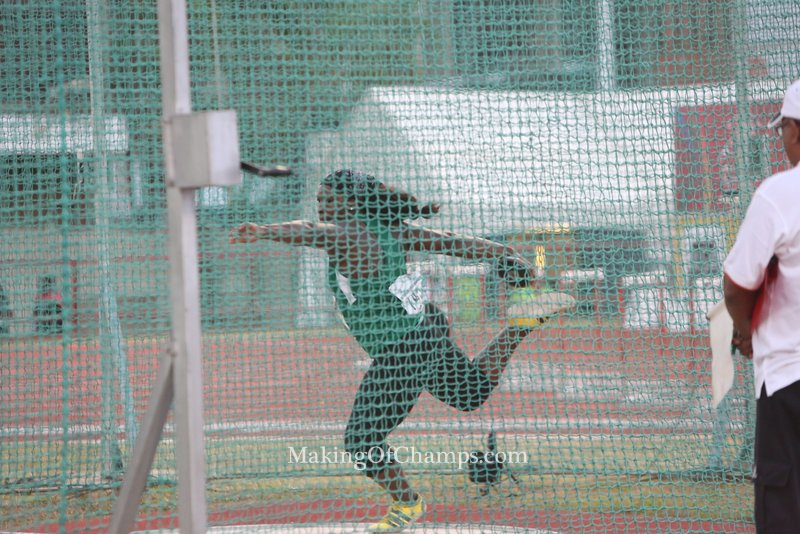 It was a performance that rubbed off on another Nigerian athlete Ese Brume who retained her Long Jump title with a winning jump of 6.57m. Brume opened up her jump at 6.54m, but she was largely untroubled as she led from start to finish. She defeated the Cameroon duo of Joelle Sandrine Mbumi who finished 2nd with 6.39m and Marlyne Sarah Ngongoa 3rd with 6.34m.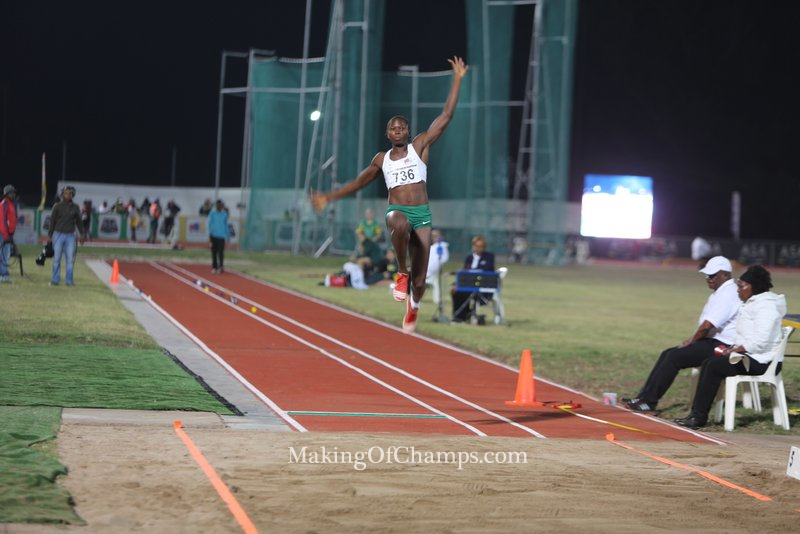 Just this month, Brume qualified for the Rio Olympics winning in Akure going a distance of 6.83m, a new PB for her. The commonwealth champion would hope to get better with the Olympics just weeks away.
Meanwhile in both 400m finals, Patience Okon George and Chidi Okezie also increased Nigeria's haul with Bronze medals from their categories. Okon George went out strongly and looked like she would take GOLD, however Zambia's Kabange Mupopo finished up better, racing through to win in 51.56s. Kenya's Margaret Nyairera won Silver in 52.24s.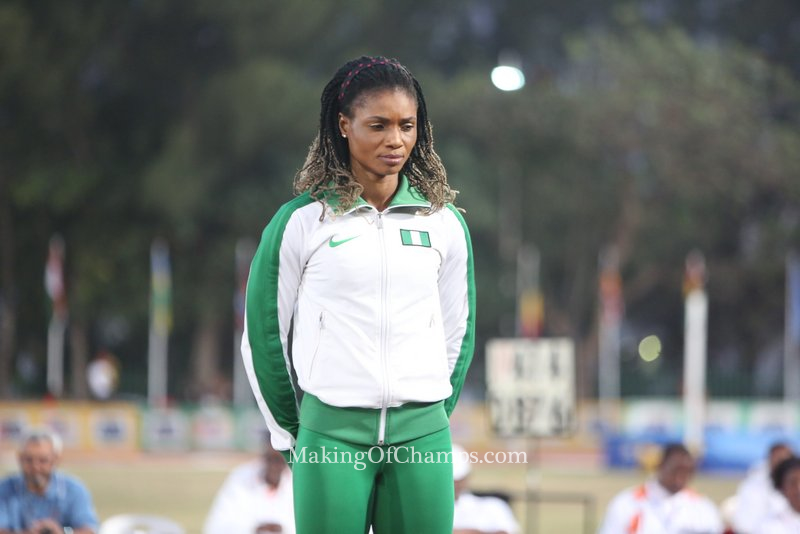 In the men's category, Okezie sensed an opportunity and went for it, clocking 45.76s as he overtook Isaac Makwala and preventing the men's 400m from being a Botswanan 1-2-3. Baboloki Thebe won the race in 44.69s and Karabo Sibanda 2nd in 45.42s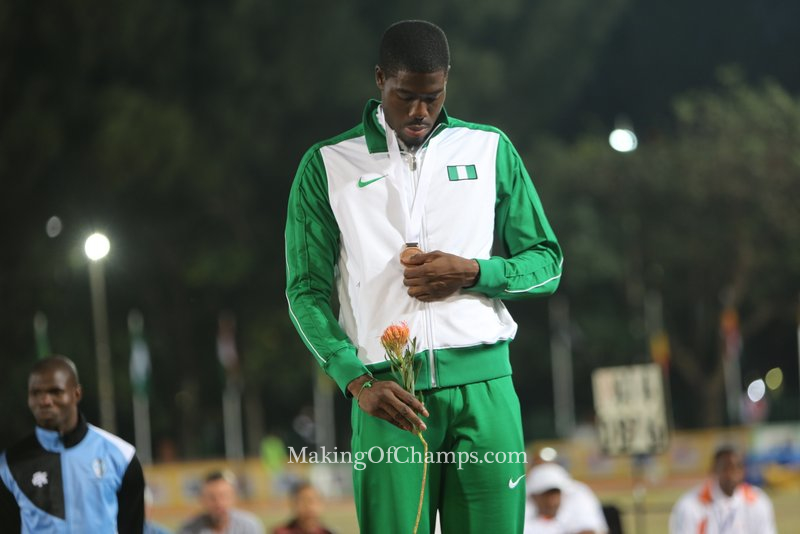 In the men's 400m Hurdles, Miles Ukaoma ran a good first 300m and was even in the lead but faded after the 9th barrier and finishing 8th, however he was later disqualified by the officials.
Meanwhile in the men's 110m Hurdles, Tyron Akins will be hoping he can defend his title, running the fastest time of the two heats to win heat 2 in 13.62s.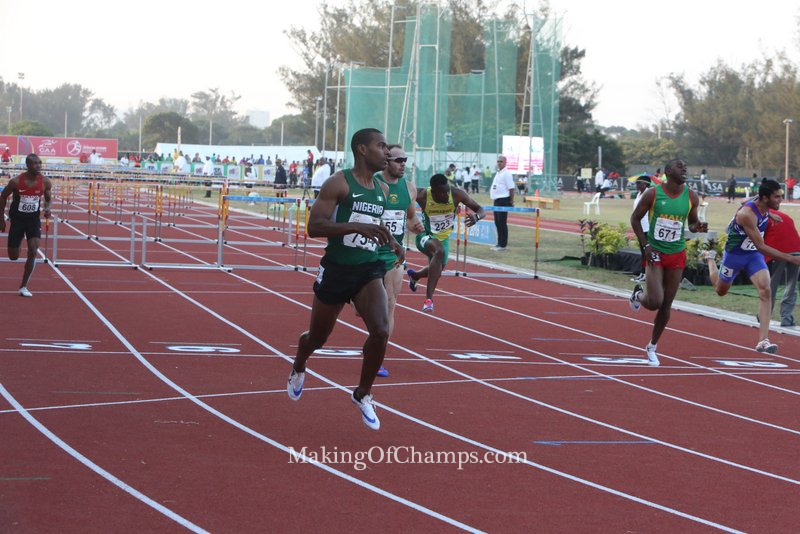 The Nigerian team will be confident of Uhunoma Osazuwa taking the Heptathlon, as she won two of her four events on Thursday, with the remaining three coming up on Saturday.
Osazuwa finished 2nd in the 100m Hurldes with a time of 13.32s, going on to dominate the High Jump with a winning mark of 1.83m. She finished 3rd in the Shot Put, but ended day one of her events with a win in the 200m, running a time of 24.19s.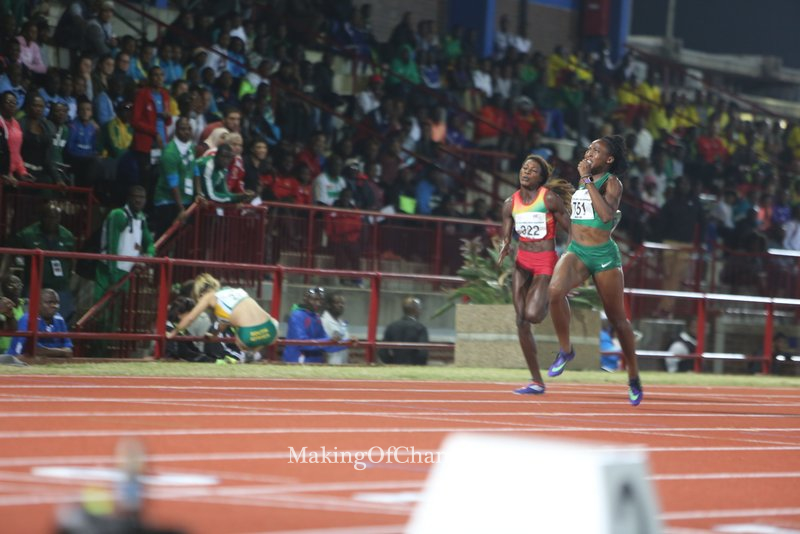 With the Javelin, Long Jump and 800m still to come, Osazuwa would hope to consolidate and clinch another GOLD for Nigeria on Day 4 of the African Championships.