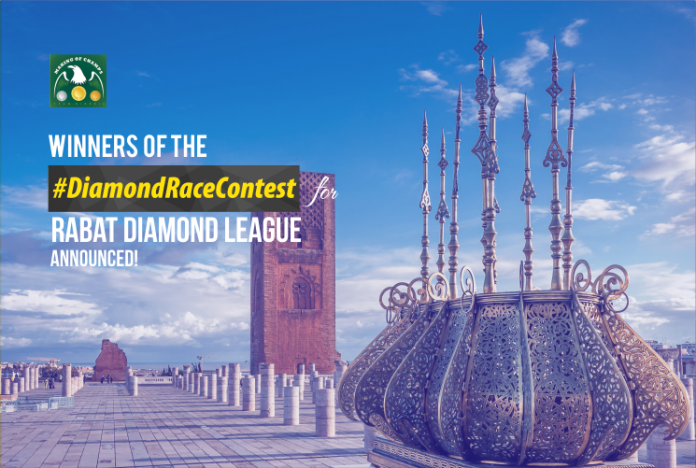 The race is heating up as the players of #DiamondRaceContest in the MoC League have started giving each other a tough time by multiplying their points. The result from the Rabat Diamond League is here. R Sigma (Sigma Team) continues to lead our league with a whopping 566 points, while Kingsley Aliu (Team Khisso) comes from behind to knock Adriana Seda (Adriana's Team) off second place with 505 points, then Adriana's Team moves to 3rd position with 502 points.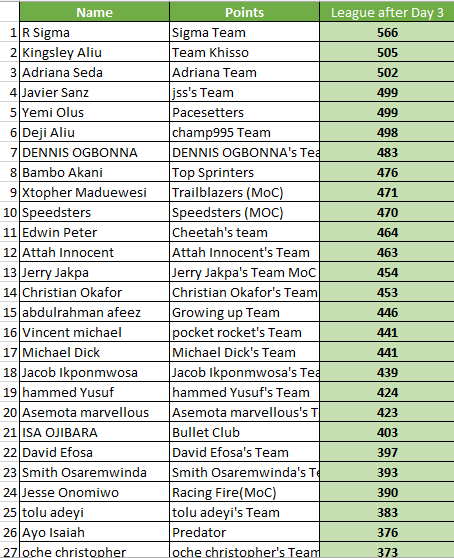 On a night where several Meet Records were set, R Sigma was smart with his picks as he picked FIVE athletes who set Meet Records, including his captain, Almaz Ayana. He was also lucky enough to pick three other winners and one 3rd place finisher – great points across all his 9 athletes to maintain his 7th position Overall in the Fantasy Diamond Race Worldwide.
Kingsley Aliu sped to second because all the 9 athletes he chose were winners, with FIVE of them setting Meet Records including his captain, LaShawn Merritt.
Adriana Seda would be disappointed with her 3rd position on the league because her captain Caterine Ibarguen couldn't fetch her a Meet Record, even though FIVE of her other picks did it. She also chose two 2nd place finishers.
On the World's League tables, Wamego relays champ dropped to 2nd with 579 points, while the new leader with a huge 585 points is Göran Koreneff. He had a massive six Meet Record holders, two winners and just one second place finisher.
AIRTIME WINNERS for #DiamondRaceContest DAY 3
PLEASE NOTE: To redeem your prizes, kindly fill this form as airtime is only redeemable to Nigerian mobile numbers:
There will be ₦3,000 Airtime available to the public each Diamond League Day, so who were the Top 3 finishers on Day 3 in the MoC League who are not MoC staff, and how will the Airtime be shared?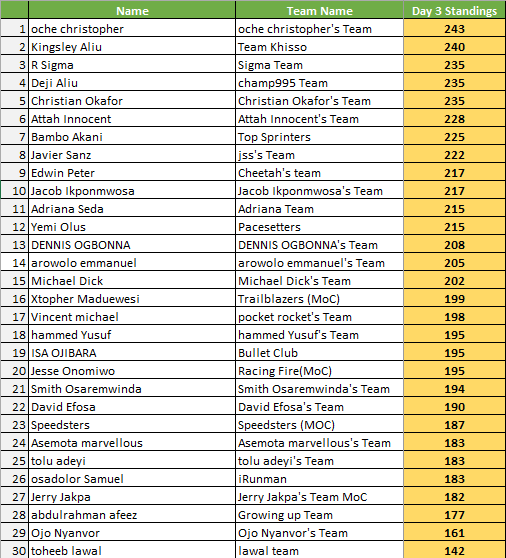 1st – Oche Christopher – 243 points
2nd – Kingsley Aliu – 240 points
3rd – R Sigma – 235 points
The prizes for the Top 3 are ₦1500, ₦1000 & ₦500 Airtime respectively, to a phone number of your choice within Nigeria.
Remember to make your team transfers for Eugene Diamond League on May 28 when it opens. For those who missed picking the 9 athletes on their team for Rabat, now is the time to do it for Eugene! There are 14 Diamond League Days altogether, so there is still plenty of time to catch up and WIN the fantastic merchandise on offer to the public at the end of the Diamond League if you can claw your way back and finish among the Top 3 players by September!