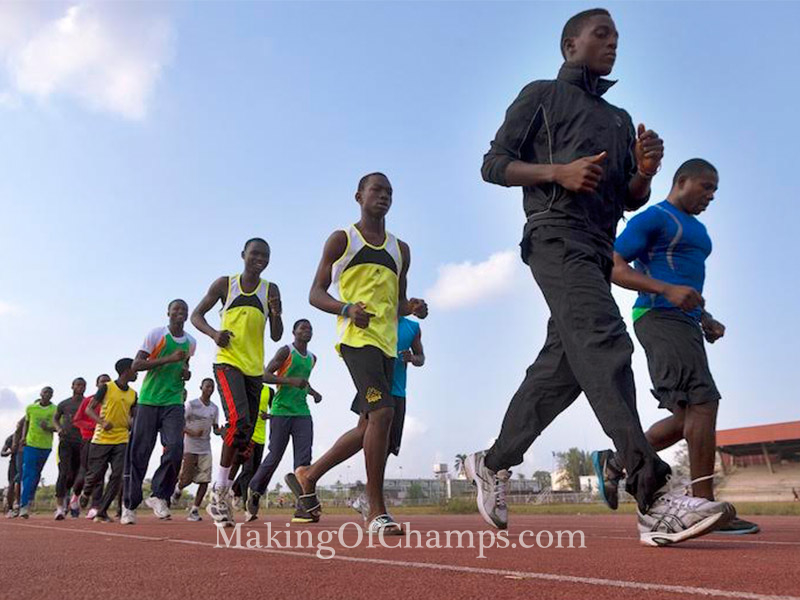 Top Sprinter Genesis, the ground breaking Athletics Reality TV Show from MakingOfChamps.com, designed to find Nigeria's next generation of Olympians, debuted on VoxAfrica (DSTV 191, GOtv 16 & Sky 218 in the UK!) in September and has been showing weekly at 7pm and 7.15pm on Sundays (with repeats throughout the week) for the last month!
In case you have missed it, don't fret, because from next week, we will be publishing each episode on YouTube exactly a week after it first airs on VoxAfrica!
Today, we bring you Episode 3 of the show, which was Decision Day in Lagos with over 60 Athletes battling it out in Boys' and Girls' events to make it as part of Olympic Medallist Deji Aliu's Top 25 Athletes in Lagos! Who will come out on top in the very final races of the Lagos Auditions? Find out right here!

Please feel free to leave a YouTube comment to give us feedback on the show, and also to encourage your favourite athletes as the race hots up to find Nigeria's next generation of Olympians!
This Sunday October 11th at 7pm and 7.15pm on VoxAfrica, the Top Sprinter Auditions go Nationwide for the very first time, as the Lagos Top 25 travel to Ibadan to test their mettle against 150 athletes in the Nigeria West Auditions! Don't miss the first 2 episodes of the Ibadan Auditions! There are also repeats throughout the week on VoxAfrica (Tuesdays 5.45pm, Wednesdays 3.45pm, Fridays 5.45pm and Saturdays 11.45am)!
Sit back and enjoy the show! In the meantime, if you are wondering which athletes were chosen in the Lagos Top 25, you can find out from Episode 4, which showed all of Deji Aliu's picks on Decision Day, and hear from the winning athletes on their hopes and dreams for the future – it's time to stay on track, or hit the road! See it here: