Men's High Jump
The High Jump became one of the most keenly followed events in Track and Field, following the rivalry that was kindled between reigning World Champion, Bohdan Bondarenko and Moscow 2013 Silver Medallist, Mutaz Barshim in 2014. The pair created some of the finest moments of the sport while making multiple attempts at Javier Sotomayor's WR of 2.45m in the final Diamond League meeting in Brussels.
Barshim eventually pipped the Russian to the highly coveted position of the second best jumper ever with a World Lead and PB of 2.43m. The Qatari started 2015 on a good note, and won the Eugene Diamond League with a WL of 2.41m, which remains the No. 1 position in 2015. However, things went downhill from there, and victory has eluded Barshim ever since.
He rekindled his rivalry with Bondarenko at the Oslo Diamond League and with Sotomayor watching from the stands, it was expected that the duo would put up an explosive performance, but it was not to be. China's Zhang Guowei upstaged both athletes to claim the victory with 2.36m, as Barshim and Bondarenko finished 3rd and 5th respectively. This pattern continued in subsequent Diamond League meetings, with Barshim finishing 2nd at his last outing in Stockholm.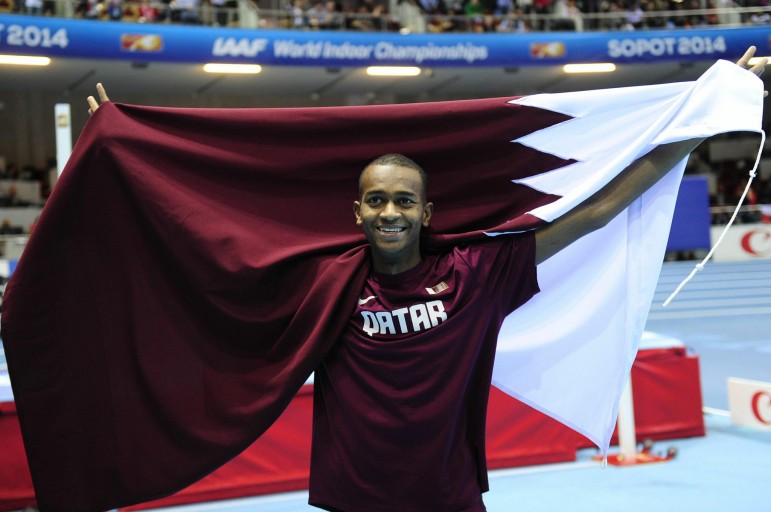 Despite some lows that have been experienced this year, the High Jump has not been totally devoid of some sparks of brilliance, following the emergence of new contenders this year such as Guowei (World No. 2) and Gianmarco Tamberi (World No. 3, 2.37m) of Italy who would be fighting for a podium finish in Beijing. Newly crowned Pan American champion and Moscow 2013 Bronze medallist, Derek Drouin (joint No. 3 as well) will be fighting for honours as well as USA's Erik Kynard.
Bondarenko was affected by a series of injuries and hopefully, would have recovered well enough to put up a commendable show at the worlds. He and Barshim might even take a shot at the WR, though it must be said that based on their current form, this is the least of the four records to go at the Worlds. And even though it is unlikely, wouldn't it be an exciting prospect to see both men attempting the WR at the Championships, like they each did against each other last season?