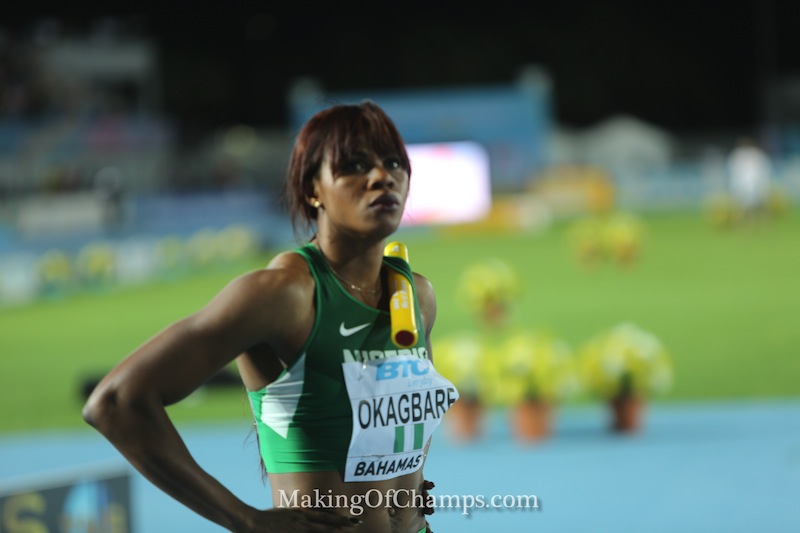 The governing body of track and field in Nigeria, the Athletics Federation of Nigeria (AFN) has granted the request of Blessing Okagbare and Chinwe Okoro to be exempted from the ongoing All Nigeria Athletics Championships which took off on Thursday (July 30) at the Warri City Stadium on Thursday.
The two-day championship serves as trials for the Beijing 2015 1AAF Athletics Championship and Brazzaville 2015 All-Africa Games.
Okagbare's medical and sports science team in a letter to the board through its medical committee headed by Professor Ken Anugweje, pleaded with federation to exempt the athlete from the national trials to enable her treat a knee injury and abdominal problem.
The team said the need to treat the injury and be fully fit for the World Championships has also forced Okagbare to withdraw from the IAAF Diamond League and other competitions.
Okoro also wrote to the board seeking exemptions because the period of the trials coincided with her Master's degree examination.
After deliberation on the subject , the board agreed to the request of the two athletes. The technical department of the federation argued that by exempting them, the federation will have more slots at the World Championships since the pair has already qualified automatically as the Area Champions.