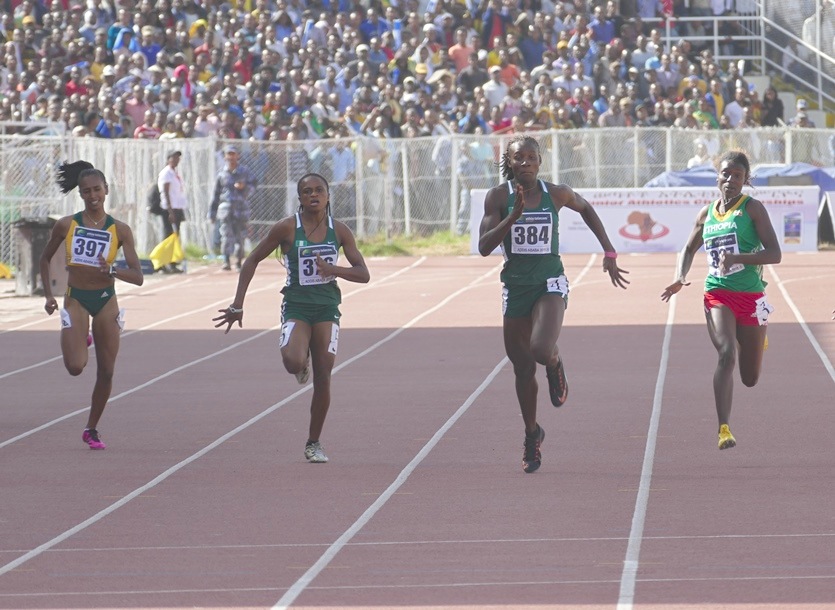 Still smarting from a below par performance at the on-going World University Games in South Korea, Team Nigeria's hopes of participating in the 2015 IAAF World Youth Championships has been jettisoned, following the non-issuance of transit visas for the contingent by the Brazilian Embassy.
Athletes slated to compete in the athletics event in Gwangju ended up missing their events, having arrived late for the competition owing to shoddy travel arrangements. Eventually, the country's teams failed to qualify for the finals of the men's 4x100m and 4x400m relay races for obvious reasons.
Unfortunately, the same scenario has just played out ahead of the World Youth Championships in Cali, Colombia, which takes off on July 15 (Wednesday), as it has been confirmed that the athletes are missing the competition altogether. Earlier in April, the Athletics Federation of Nigeria (AFN) had listed 27 athletes for the championship.
There were indications that all was not well as far as the trip to Cali was concerned, following a statement by AFN's Head of Media and Communications, Olukayode Thomas to journalists during the weekend.
The statement read: "Nigeria track and field athletes may miss the 2015 IAAF World Youth Championship slated for Cali, Colombia next week due to the inability of the athletes and officials to get transit visa. The athletes are to travel to Colombia via Brazil but the Brazilian Embassy in Lagos refused them transit visa. The federation is looking for alternatives to ensure the athletes make the trip."
It is unfortunate that the Nigerian youth team has to be subjected to this sort of treatment at this early stage of their careers. Competing in Cali would have provided adequate exposure for the athletes as it would have presented a platform for rubbing shoulders with the best in the world. An example of such outstanding athletes is USA's Candace Hill who recently set a Word Youth Record and American Junior Record of 10.98s in the Girls' 100m.
The young athletes had to put up with a lot during the African Youth Championships in April, as the trip to Mauritius was almost cancelled due to lack of funds. Nigeria eventually travelled with a depleted squad and arrived late for the competition, thereby missing out on some of our dominant events like the Boys' and Girls' 100m.
Other athletes who arrived in time for their events failed to record impressive performances as they didn't have sufficient time to recover from the rigours of the journey. Unsurprisingly, the country lost its top spot to a superior and well-prepared South African team that carted away at least 17 GOLD medals from Mauritius.
One can't help but wonder when Nigeria is going to get it right as far as preparation for both local and international tournaments is concerned. We need to get simple things like this right if this country wants to be taken seriously, and aspires to reach its potential as a world beater in Athletics.