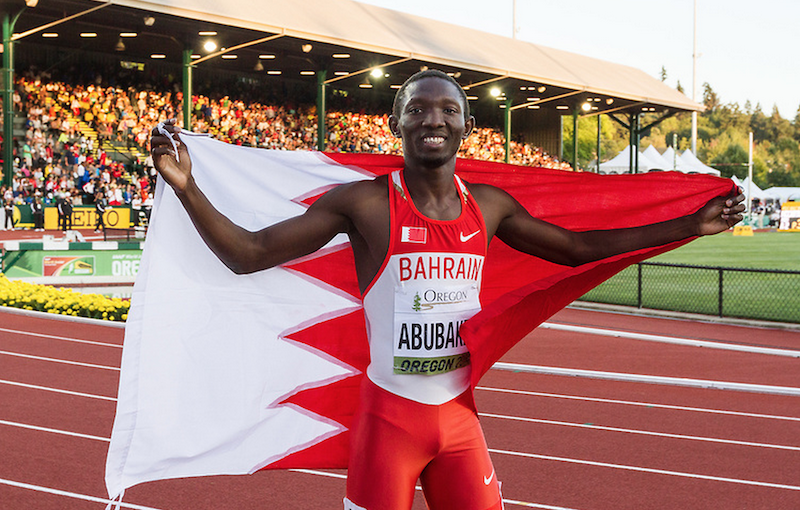 The tragic trend of Nigeria's "Brawn Drain" looks set to continue unabated. Another promising Nigerian athlete who has been lost to Bahrain this year is Abbas Abubakar, who first came to national reckoning at the 2012 National Sports Festival (NSF) in Nigeria, finishing second in the 400m in a distant 47.13s behind Orukpe Erayokan (46.27s).
Less than 2 years later, Abubakar ran 46.20s to claim a Bronze medal at the 2014 World Junior Championships in July, and has now followed that up with an Asian Games  Silver medal with a time of 45.62s. In the semis he set a new PB of 45.17s, making him the 4th fastest junior (U-20 athlete) in the world this year, and faster than any Nigerian senior athlete since 2008, when Saul Weigopwa ran 45.02s at the Beijing Olympics!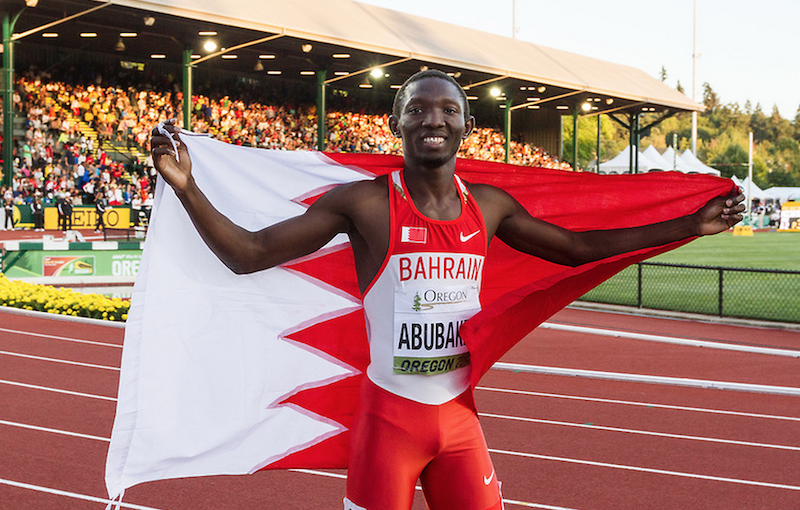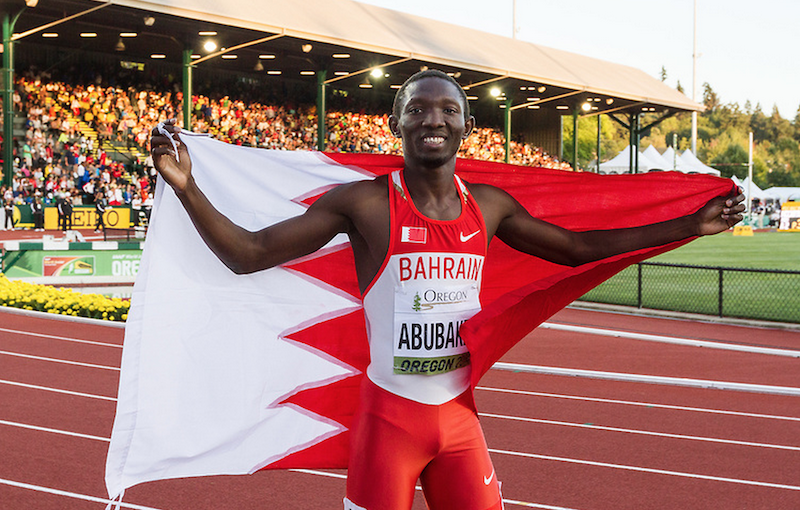 According to the IAAF President Lamine Diack in 2004, "The trend of African athletes representing other countries is bound to continue. If we don't build an elite programme to take care of the future of our best athletes, we will lose them".
10 years later, those words still hold true. Whilst we are busy scouting America for athletes with questionable Nigerian roots to make our team, our former athletes are beating our recruited athletes with some ease. The just concluded IAAF Continental Cup is an example, where the likes of Qatar's Femi Ogunode and Bahrain's Kemi Adekoya both achieved podium positions for Team Asia-Pacific, while no Nigerian athlete managed to reach the podium for Team Africa.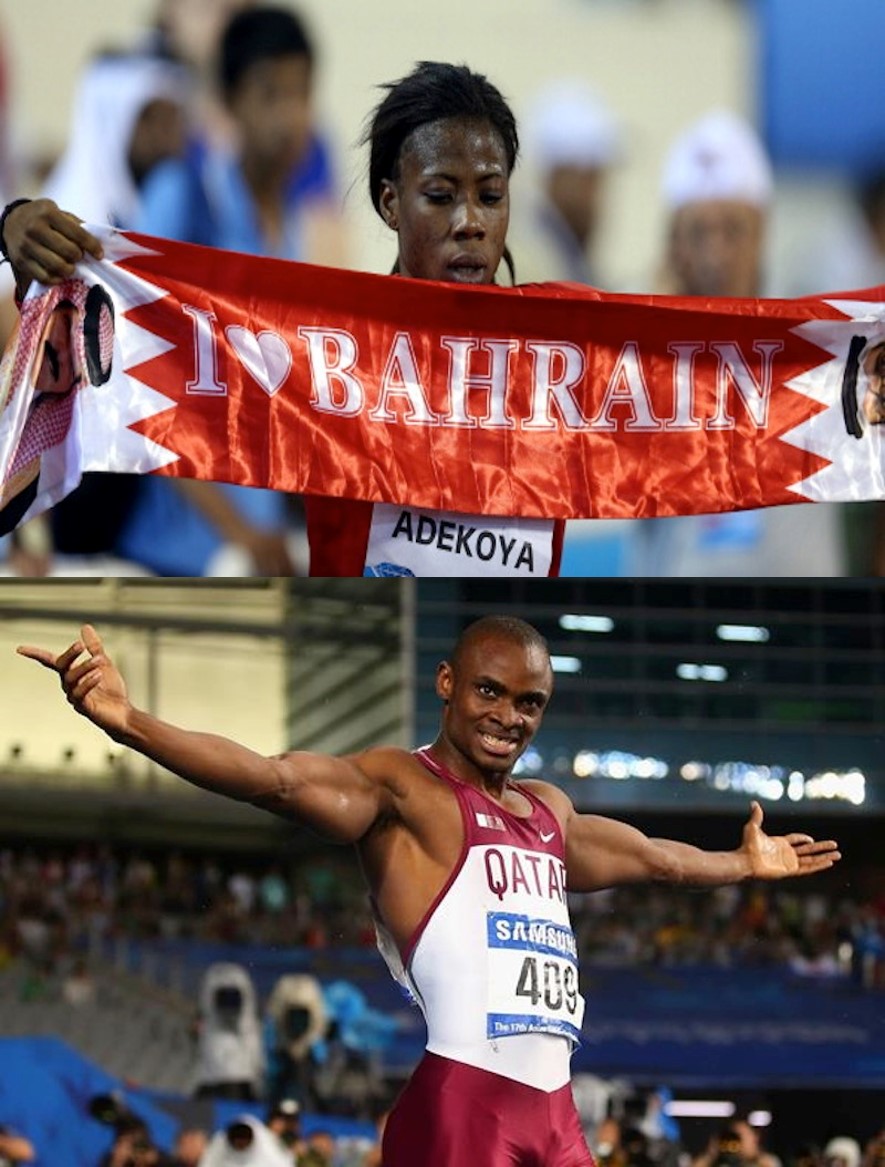 In the same way there has been some outcry in Nigeria over the naturalization of American athletes to the team this year, native Asian athletes are now voicing their complaints over the increasing number of African-born competitors at the Asian Games, who they claim have a physical advantage, and are likely stunting the development of their home grown athletes, who may no longer receive the investment that their African recruits are receiving.
China's Su Bingtian who won silver in the 100m at the 2014 Asian Games in 10.10s (way behind Ogunode's new Asian record of 9.93s) said, "I think it's unfair because they are taller and have a longer stride. We are at a physical disadvantage."
For those who say 'what is the problem with recruiting athletes since other countries are doing the same?', it is pertinent to note that the Americans switching to Nigeria and the East Africans switching to Asian countries are doing so because their countries are so STACKED with talent that they will never make the team. Meanwhile the Nigerians switching to Qatar and Bahrain are not switching because they can't make the Nigerian team…in fact it is exactly the opposite, they are already better than anyone in Team Nigeria, including the recruited Americans, within a year of making the switch!
Nigerian sprint legend Davidson Ezinwa recently weighed in on the subject of Nigeria recruiting athletes from America and puts it aptly: "Switching their allegiance is not the problem, the problem is the quality of athletes that we get."
If the likes of Abbas Abubakar can drop his 400m time from 47.13s to 45.17s in less than 2 years by merely switching countries, perhaps it is time for Nigeria to focus on how to create quality athletes from the embarrassment of riches we have in Athletics talent right at home – for example, the only man who beat him at the 2012 Sports Festival, Orukpe, is now part of Nigeria's 4x400m team but he has still not broken 46 seconds in the individual 400m!
The Rio Olympics is just less than 2 years away – can Nigeria discover and develop our next crop of athletes to take the world by storm by then? There is still time – but only just!